Healthy food
menu is that must consum for our daily lives, by consuming a healthy food, the body becomes healthy. Every activity in work or anything can be done well.
Maybe thi meal is one of them, but not too much cholesterol can be affected.
This is Beef with Broccoli
chinese recipe
can help you to make a
healthy food
.
Eat vegetables every day is good for the body, broccoli is one of the foods that can make our body healthy.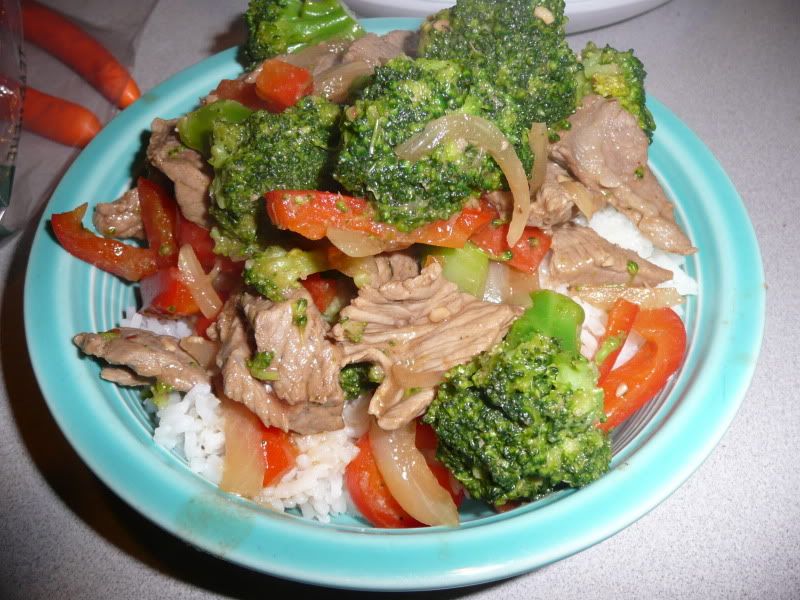 BEEF WITH BROCCOLI
Ingredients
1/2 lb broccoli (you may also substitute other vegetables if you wish)
15 oz of beef, cut length wise. (you could also use chicken, pork lamb or a combination of meats)
1 egg white
1 tbsp cornstarch
1 1/2 tbsp of soy sauce
1/2 tsp salt
1 tbsp of dry sherry (may substitute with wine or beer)
1/3 cup of oil
1 clove of garlic smashed and minced
Green onions to garnish (chopped)
~~Sauce~~
1/4 cup of oyster sauce
1 tbsp seasme seed oil
1 to 1 1/2 tbsp soy sauce
1 tbsp dry sherry
pinch of sugar
~~Corn starch solution~~
1/3 cornstarch to 2/3 water
1/2 tsp MSG if wanted.
Can also add a little chicken stock too if desired
Marinate the meat in egg white, cornstarch, soy sauce, salt, and
Sherry; set aside for 10 minutes.
Blanch the broccoli untill 3 minutes,set aside.Heat 1/4 cup of oil in
your wok or pan and stir frie the beef, about 25 sec,no longer !
Remove and drain. Heat 3 tbsp of freash oil and heat throuh the
broccoli, coat completely with oil. Return the beef and then add the
sauce ingredients. Heat through. Thicken with cornstarch solution.
Reference [
www.books-for-everyone.com
]